ADFF Toronto: The Genius of the Place: The Life and Work of Geoffrey Bawa w/ Q&A
Join us at ADFF Toronto for this special showing of The Genius of the Place: The Life and Work of Geoffrey Bawa.
Film Basics
80 mins | Sri Lanka | 2023
Director: Afdhel Aziz
Geoffrey Bawa is widely considered one of Southeast Asia's most influential modern architects. In The Genius of the Place, director Afdhel Aziz introduces us to five of Bawa's projects through his own personal connection to the work. We encounter an ocean fortress, a jungle palace, groundbreaking private homes, and the country estate where Bawa's ashes are buried. In each location, we connect with "the genius of the place," the unique spiritual energy that Bawa used as inspiration.
Following the film will be a Q&A with director Afdhel Aziz.
About the Architecture and Design Film Festival
The Architecture and Design Film Festival (ADFF)—North America's largest film festival dedicated to architecture and design—is coming back to Toronto for another year of great films and insightful discussions! From November 1-4, catch one of their amazing lineup of 20 films, from all over the world. Looking for the full list of films showcased at this year's ADFF: Toronto? See the complete programme on the festival's website!
The TSA is proud to once again be partnering with ADFF: Toronto to bring a series of panel discussions and post-screening Q&As that complement this year's film roster. These panels bring together architects, film-makers, and subject matter experts to further explore the themes of each film and bring them back to our local context here in Toronto.
---
TSA MEMBERS: Get your discounted tickets to all showings at ADFF: Toronto using the discount code found in the TSA Bulletin and on your Member Dashboard! Not a member yet? Membership is open to everyone and you can join here (student memberships are free!).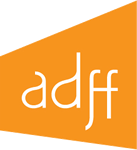 When Thursday, November 2, 6:15 PM
Where TIFF Bell Lightbox, 350 King St W.
Cost $16 General Admission, $14 for TSA Members
Host ADFF