Join us at ADFF Toronto for the Canadian Premiere of Rehab (from rehab).
Film Basics
86 mins | Italy and France | 2023
Directors: Louise Lemione and Ila Beka
Renowned directors Louise Lemione and Ila Beka are back with another incredible story to tell. Through a series of vignettes of patients going through physical rehabilitation at Swiss Architects Herzog & De Meuron's REHAB center in Basel, Rehab (from rehab) demonstrates how a building itself can contribute to patients' recovery stories. From the start, the architects did not intend for REHAB to look or feel like a hospital. The resulting space is multifunctional, easy to use, and beautiful. By zooming in on this incredible project, Lemione and Beka show us how great architecture enriches the lives and work of the people within. ADFF has screened many of their films in previous festivals, including Koolhaas Houselife (2008), Infinite Happiness (2015), and Tokyo Ride (2020).
Stick around for our short panel discussion happening immediately after the film for a great discussion on design's impact on holistic health and wellbeing. You can find more information about our speakers below.
About the Architecture and Design Film Festival
The Architecture and Design Film Festival (ADFF)—North America's largest film festival dedicated to architecture and design—is coming back to Toronto for another year of great films and insightful discussions! From November 1-4, catch one of their amazing lineup of 20 films, from all over the world. Looking for the full list of films showcased at this year's ADFF: Toronto? See the complete programme on the festival's website!
The TSA is proud to once again be partnering with ADFF: Toronto to bring a series of panel discussions and post-screening Q&As that complement this year's film roster. These panels bring together architects, film-makers, and subject matter experts to further explore the themes of each film and bring them back to our local context here in Toronto.
---
TSA MEMBERS: Get your discounted tickets to all showings at ADFF: Toronto using the discount code found in the TSA Bulletin and on your Member Dashboard! Not a member yet? Membership is open to everyone and you can join here (student memberships are free!).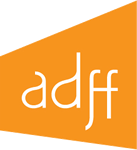 When Friday, November 3, 6:15 PM
Where TIFF Bell Lightbox, 350 King St W.
Cost $16 General Admission, $14 for TSA Members
Host ADFF