ADFF Toronto: The Power of Utopia – Living with Le Corbusier in Chandigarh w/ Panel
Join us at ADFF Toronto for the Canadian Premiere of The Power of Utopia – Living with Le Corbusier in Chandigarh.
Film Basics
84 mins | Switzerland | 2023
Directors: Karin Bucher and Thomas Karrer
When architect Le Corbusier designed Chandigarh, he imagined a just city that would allow for harmonious interaction between its residents and the natural environment. His utopic vision for the city came into being 70 years ago at a time of unrest, resettlement, and the partition of India. For some, it represented progress and a newly emerged democracy, but it remains unclear if Corbusier's design was a success or a failure. Directors Karin Bucher and Thomas Karrer's The Power of Utopia follows four cultural producers in Chandigarh. As we accompany them through their lives and work, we ask what can be gleaned from attempts at utopia.
Stick around for our short panel discussion happening immediately after the film for a great discussion on Chandigarh and the concept of utopia. You can find more information about our speakers below.
About the Architecture and Design Film Festival
The Architecture and Design Film Festival (ADFF)—North America's largest film festival dedicated to architecture and design—is coming back to Toronto for another year of great films and insightful discussions! From November 1-4, catch one of their amazing lineup of 20 films, from all over the world. Looking for the full list of films showcased at this year's ADFF: Toronto? See the complete programme on the festival's website!
The TSA is proud to once again be partnering with ADFF: Toronto to bring a series of panel discussions and post-screening Q&As that complement this year's film roster. These panels bring together architects, film-makers, and subject matter experts to further explore the themes of each film and bring them back to our local context here in Toronto.
---
TSA MEMBERS: Get your discounted tickets to all showings at ADFF: Toronto using the discount code found in the TSA Bulletin and on your Member Dashboard! Not a member yet? Membership is open to everyone and you can join here (student memberships are free!).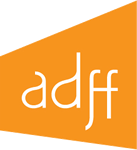 When Saturday, November 4, 2:45 PM
Where TIFF Bell Lightbox, 350 King St W.
Cost $16 General Admission, $14 for TSA Members
Host ADFF