Join us at ADFF Toronto for this special 20th anniversary screening of My Architect.
Film Basics
116 mins | US | 2004
Director: Nathaniel Kahn
My Architect is arguably the most significant film in our niche genre of architecture and design. This year is the 20th anniversary of the film's release, and we have a new digitally remastered version that looks better than ever. In My Architect, director Nathaniel Kahn takes us on a heartbreaking and humorous journey of his attempts to reconnect with his deceased father, renowned architect Louis I. Kahn. When he died in 1974, Kahn left behind a personal life of secrets and broken promises that his illegitimate son Nathaniel is determined to unravel. The riveting narrative takes us from the men's room of Penn Station to the bustling streets of Bangladesh to the inner sanctums of Jerusalem politics. In a documentary with all the emotional impact of a dramatic feature film, Nathaniel's journey becomes a universal investigation of identity, a celebration of art, and an exploration of life itself.
This film was nominated for an Academy Award. Even if you've seen it before, it's not to be missed on the big screen.
Following the film will be a panel discussion with family of Louis I. Kahn.
About the Architecture and Design Film Festival
The Architecture and Design Film Festival (ADFF)—North America's largest film festival dedicated to architecture and design—is coming back to Toronto for another year of great films and insightful discussions! From November 1-4, catch one of their amazing lineup of 20 films, from all over the world. Looking for the full list of films showcased at this year's ADFF: Toronto? See the complete programme on the festival's website!
The TSA is proud to once again be partnering with ADFF: Toronto to bring a series of panel discussions and post-screening Q&As that complement this year's film roster. These panels bring together architects, film-makers, and subject matter experts to further explore the themes of each film and bring them back to our local context here in Toronto.
---
TSA MEMBERS: Get your discounted tickets to all showings at ADFF: Toronto using the discount code found in the TSA Bulletin and on your Member Dashboard! Not a member yet? Membership is open to everyone and you can join here (student memberships are free!).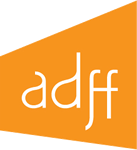 When Saturday, November 4, 5:15 PM
Where TIFF Bell Lightbox, 350 King St W.
Cost $16 General Admission, $14 for TSA Members
Host ADFF