Join us at ADFF Toronto on opening night for the Canadian Premiere of Modernism Inc., followed by a Q&A and the opening night party!
Film Basics
75 mins | US | 2023
Director: Jason Cohn
Architect Eliot Noyes is a transitional figure in the history of American design. Educated by Walter Gropius at Harvard, Noyes brings a modernist approach to corporate America. His impact on companies like IBM and Mobil paved the way for Apple and many of the other design-conscious brands we know today. Modernism, Inc. follows Noyes' career up to a time when disruptive designers of the early 70s began pushing back against the status quo. This is Director Jason Cohn's second film at ADFF, after Eames: The Architect and the Painter showed at the 2011 festival. With this year's film, the director considers contemporary questions about the role of a designer in today's world.
Following the screening will be a Q&A with director Jason Cohn. You're also invited to join us at the ADFF: Toronto launch party happening after the screening – we hope to see you there!
About the Architecture and Design Film Festival
The Architecture and Design Film Festival (ADFF)—North America's largest film festival dedicated to architecture and design—is coming back to Toronto for another year of great films and insightful discussions! From November 1-4, catch one of their amazing lineup of 20 films, from all over the world. Looking for the full list of films showcased at this year's ADFF: Toronto? See the complete programme on the festival's website!
The TSA is proud to once again be partnering with ADFF: Toronto to bring a series of panel discussions and post-screening Q&As that complement this year's film roster. These panels bring together architects, film-makers, and subject matter experts to further explore the themes of each film and bring them back to our local context here in Toronto.
---
TSA MEMBERS: Get your discounted tickets to all showings at ADFF: Toronto using the discount code found in the TSA Bulletin and on your Member Dashboard! Not a member yet? Membership is open to everyone and you can join here (student memberships are free!).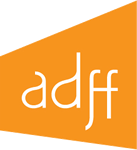 When Wednesday, November 1, 7:00 PM
Where TIFF Bell Lightbox, 350 King St W
Cost $40 General Admission, $38 for TSA Members (includes opening night party!)
Host ADFF