ADFF Toronto: We Start With the Things We Find w/ Q&A
Join us at ADFF Toronto for the Canadian Premiere of We Start With the Things We Find.
Film Basics
85 mins | US | 2023
Director: Tom Piper
LOT-EK, the visionary and beloved architecture studio of Ada Tolla and Giuseppe Lignano, has reimagined the shipping container for over 30 years. This structure and other detritus of our industrialized economy have become the materials for unique architectural and artistic spaces. Through creative pursuit, LOT-EK has become a prophet of adaptive reuse, ecological construction, and unexpected beauty. We Start With the Things We Find investigates the studio's provocative practice as a prescription for the ills of our consumptive society. ADFF is thrilled to welcome back Director Tom Piper, whose last film at the festival was Five Seasons: The Gardens of Piet Oudolf.
Following the film will be a Q&A with LOT-EK Architects and Director Tom Piper.
About the Architecture and Design Film Festival
The Architecture and Design Film Festival (ADFF)—North America's largest film festival dedicated to architecture and design—is coming back to Toronto for another year of great films and insightful discussions! From November 1-4, catch one of their amazing lineup of 20 films, from all over the world. Looking for the full list of films showcased at this year's ADFF: Toronto? See the complete programme on the festival's website!
The TSA is proud to once again be partnering with ADFF: Toronto to bring a series of panel discussions and post-screening Q&As that complement this year's film roster. These panels bring together architects, film-makers, and subject matter experts to further explore the themes of each film and bring them back to our local context here in Toronto.
---
TSA MEMBERS: Get your discounted tickets to all showings at ADFF: Toronto using the discount code found in the TSA Bulletin and on your Member Dashboard! Not a member yet? Membership is open to everyone and you can join here (student memberships are free!).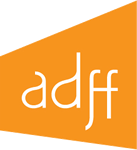 When Saturday, November 4, 7:30 PM
Where TIFF Bell Lightbox, 350 King St W.
Cost Without reception: $20 General Admission, $18 for TSA Members. With reception: $35 General Admission, $33 for TSA Members.
Host ADFF