Join us at ADFF Toronto for the Canadian Premiere of Skin of Glass.
Film Basics
90 mins | US | 2023
Director: Denise Zmekhol
When director Denise Zmekhol revisits the architectural masterpiece of her late father, a modernist skyscraper in São Paulo, Brazil, she discovers it is occupied by hundreds of unhoused people. The building is marked by controversy. Once a headquarters for the police force of a dictatorial government and later a site of anarchist artwork, it was most recently taken over by housing activists in an attempt to transform their city. Through the stories of people with a passionate connection to her father's work, Zmekhol helps us understand the building as a reflection of Brazil's political and economic turmoil over the last half century.
About the Architecture and Design Film Festival
The Architecture and Design Film Festival (ADFF)—North America's largest film festival dedicated to architecture and design—is coming back to Toronto for another year of great films and insightful discussions! From November 1-4, catch one of their amazing lineup of 20 films, from all over the world. Looking for the full list of films showcased at this year's ADFF: Toronto? See the complete programme on the festival's website!
The TSA is proud to once again be partnering with ADFF: Toronto to bring a series of panel discussions and post-screening Q&As that complement this year's film roster. These panels bring together architects, film-makers, and subject matter experts to further explore the themes of each film and bring them back to our local context here in Toronto.
---
TSA MEMBERS: Get your discounted tickets to all showings at ADFF: Toronto using the discount code found in the TSA Bulletin and on your Member Dashboard! Not a member yet? Membership is open to everyone and you can join here (student memberships are free!).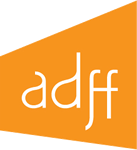 When Saturday, November 4, 3:15 PM
Where TIFF Bell Lightbox, 350 King St W.
Cost $16 General Admission, $14 for TSA Members
Host ADFF