Join us at ADFF Toronto for a double feature of Point of Origin and Veins (Canadian Premieres).
Film Basics
Point of Origin
70 mins | Belgium | 2022 | Trailer
Director: Elodie Degavre
An international tech entrepreneur purchases an impossibly narrow piece of steep mountain slope in Austria, where he grew up. The building site will only allow for a 4-meter-wide house. This challenge sparks the interest of well-known architect Rem Koolhaas, but Rem has not built a private house since his acclaimed House in Bordeaux over 20 years ago. The process was captured by photographer and filmmaker Frans Parthesius, using primarily a simple static security camera. Slowly, the house reveals itself as the film reveals clues about Koolhaas's process.
Veins
45 mins | Romania | 2023 | Trailer
Directors: Laurian Ghinițoiu and Arata Mori
A slab of marble is the unlikely protagonist of Veins, which follows the remarkable journey of 30,000 tons of marble from a Portuguese quarry to the façade of a new arts center in New York City. Highlighting the human and industrial processes across various geographies, it investigates the interconnected elements, including socio-political contexts and environmental questions, that shape architectural creation. The film invites viewers to reflect on the transformative journey from a raw, anonymous block to a meticulously crafted building designed by Joshua Ramus, Founding Principal of REX.
About the Architecture and Design Film Festival
The Architecture and Design Film Festival (ADFF)—North America's largest film festival dedicated to architecture and design—is coming back to Toronto for another year of great films and insightful discussions! From November 1-4, catch one of their amazing lineup of 20 films, from all over the world. Looking for the full list of films showcased at this year's ADFF: Toronto? See the complete programme on the festival's website!
The TSA is proud to once again be partnering with ADFF: Toronto to bring a series of panel discussions and post-screening Q&As that complement this year's film roster. These panels bring together architects, film-makers, and subject matter experts to further explore the themes of each film and bring them back to our local context here in Toronto.
---
TSA MEMBERS: Get your discounted tickets to all showings at ADFF: Toronto using the discount code found in the TSA Bulletin and on your Member Dashboard! Not a member yet? Membership is open to everyone and you can join here (student memberships are free!).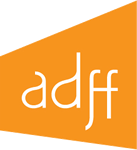 When Thursday, November 2, 8:45 PM
Where TIFF Bell Lightbox, 350 King St W.
Cost $16 General Admission, $14 for TSA Members
Host ADFF