Join us at ADFF Toronto for a double feature of Soviet Bus Stops (Toronto Premiere) and Emotional Architecture 1959 (Canadian Premiere).
Film Basics
Soviet Bus Stops
56 mins | Canada, Denmark | 2023 | Trailer
Director: Christopher Herwig
Soviet Bus Stops accompanies Canadian photographer Christopher Herwig on his decades-long bus stop treasure hunt across the former Soviet Union. Herwig journeys from Ukraine to Uzbekistan, Armenia to Far Eastern Siberia, looking for the fascinating architectural marvels that are Soviet-era bus stops. His journey covers over 50,000 kilometers and shows us the high caliber of creativity that can emerge even in the context of a totalitarian regime. Based on a book by the same name, Soviet Bus Stops introduces us to some of the humble and charming bus stop creators who designed small acts of poetry against all odds.
Emotional Architecture 1959
29 mins | Spain | 2022 | Trailer
Director: León Siminiani
The power of architecture is explored with subtlety and nuance in Emotional Architecture 1959, a film centering on the courtship of two philosophy students in Madrid. Director León Siminiani investigates how design decisions affect the daily lives of everyone in the city, regardless of socioeconomic status or political affiliation. Architecture opens up the door to the characters' relationship and influences their lives in ways even they do not totally understand.
About the Architecture and Design Film Festival
The Architecture and Design Film Festival (ADFF)—North America's largest film festival dedicated to architecture and design—is coming back to Toronto for another year of great films and insightful discussions! From November 1-4, catch one of their amazing lineup of 20 films, from all over the world. Looking for the full list of films showcased at this year's ADFF: Toronto? See the complete programme on the festival's website!
The TSA is proud to once again be partnering with ADFF: Toronto to bring a series of panel discussions and post-screening Q&As that complement this year's film roster. These panels bring together architects, film-makers, and subject matter experts to further explore the themes of each film and bring them back to our local context here in Toronto.
---
TSA MEMBERS: Get your discounted tickets to all showings at ADFF: Toronto using the discount code found in the TSA Bulletin and on your Member Dashboard! Not a member yet? Membership is open to everyone and you can join here (student memberships are free!).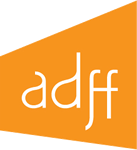 When Friday, November 3, 9:00 PM
Where TIFF Bell Lightbox, 350 King St W.
Cost $16 General Admission, $14 for TSA Members
Host ADFF