Upcoming Events
UofT Daniels | Graduate Open House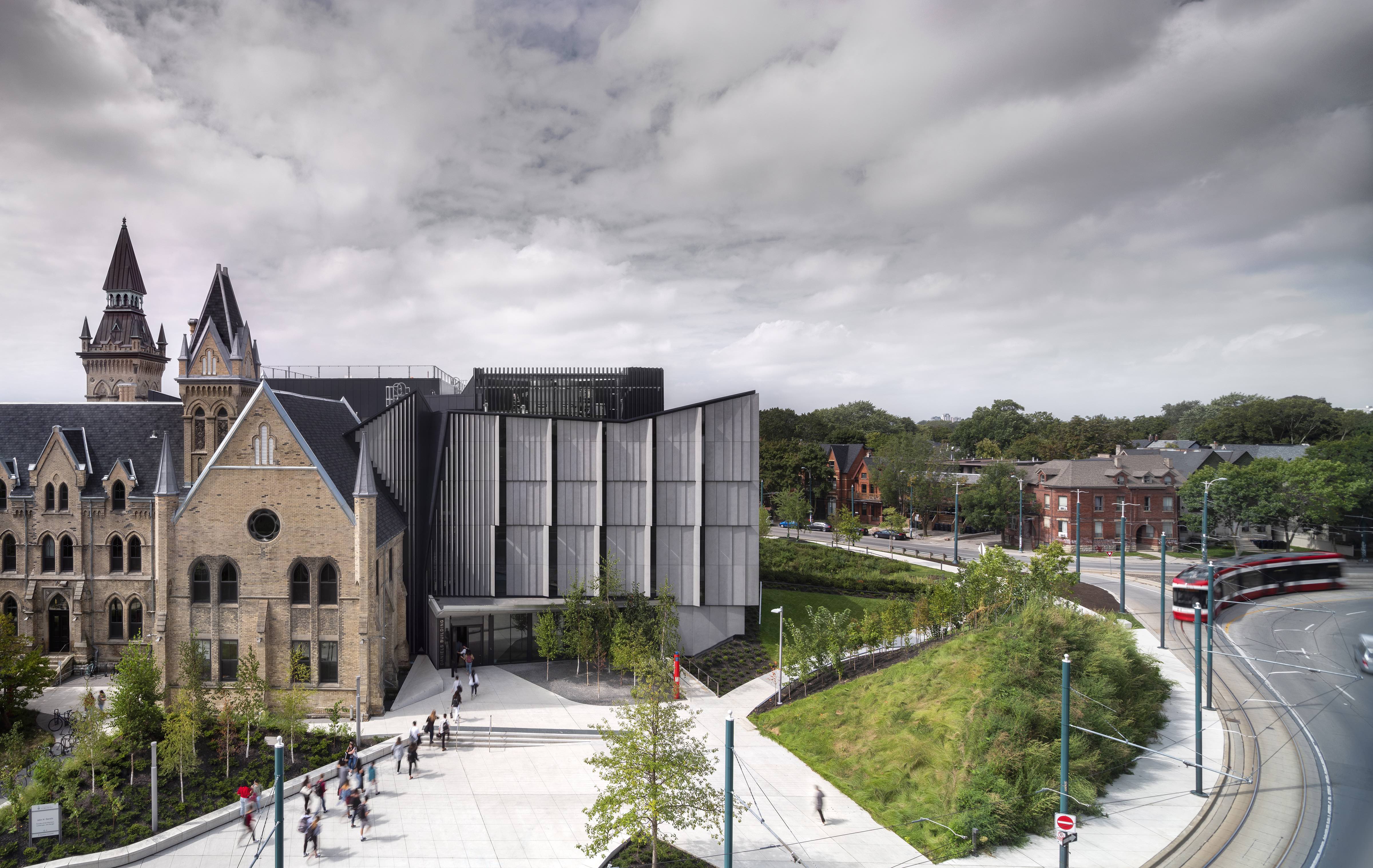 The Daniels Faculty offers professional and research graduate programs in Architecture, Landscape Architecture, Urban Design, Forestry and Visual Studies providing students with an unparalleled opportunity to learn from leaders in the fields of architecture, urbanism and design. Join us for our graduate open house from November 7 to 10 for program overviews, application workshops, and information sessions on funding, financial aid and awards. 
We welcome all prospective graduate students to join these sessions and learn more about what makes the Daniels Faculty at the University of Toronto an exciting place to further your education and launch your future career in Architecture, Landscape Architecture, Urban Design, Forestry, or Visual Studies.
Please see below the schedule for this week of events and register for each session you are interested in:
Register for our in-person Open House on Mon Nov 7. There will be presentations on the Master of Architecture, Master of Landscape Architecture, and Master of Urban Design programs.
10:00 a.m.       Welcome to the Daniels Faculty
Join Dean, Juan Du in welcoming all future students with a discussion of the Daniels Faculty and our graduate programs.
10:15 a.m.       Introduction to our Graduate programs 
Hear from the directors of our graduate programs in Architecture, Landscape Architecture, and Urban Design.
11:45 a.m.       Applying for Graduate Studies 
Following a short break, we will run through the application requirements and information on how to apply. The second half of this session will provide tips for preparing the additional pieces of your application, including your portfolio.
12:30 – 3:00 p.m.  Meet & Greet       
Stroll through The Commons on the main floor of One Spadina, stop for a complimentary hot beverage at our student run Café 059 and meet with Faculty from the MArch, MLA, and MUD programs, as well as alumni, current students, and staff.
1:00 –   2:00 p.m.  Alumni Panel (MArch, MLA, MUD)
This session will allow you to hear from some of our Alumni in Architecture, Landscape Architecture and Urban Design as they speak to their experiences as a graduate student at Daniels and how their experiences helped to prepare them for where they are now.
Register for our online events (all sessions will be in Eastern Standard Time)
Tuesday, November 8:
Wednesday, November 9:
Thursday, November 10: