Join us at ADFF Toronto for a double feature of TerraForma (Canadian Premiere) and House of Adaptation (Canadian Premiere).
Film Basics
TerraForma
62 mins | Ireland | 2023 | Trailer
Directors: Laurence Durkin and Kevin Brennan
After a million years entirely devoid of life, the remote desert island of Ascension was engineered into a tropical paradise through a process of 'terraforming'. By examining this unique scientific design process, TerraForma asks us to consider what transformation might mean for the fate of our planet. In a future when terraformed landscapes are more common, can human-engineered environments warp the very idea of what 'nature' means?
House of Adaptation
42 mins | Netherlands | 2023 | Trailer
Director: Onur Can Tepe
House of Adaptation takes the viewers on a journey through the minds of the people that gave life to a climate-adaptive building. The Global Center on Adaptation (GCA) is an NGO that was looking for a place for their headquarters, so the city of Rotterdam proposed a donation– a building that will float with rising sea levels. The film captures the primary stakeholders including politicians, designers, and builders.
About the Architecture and Design Film Festival
The Architecture and Design Film Festival (ADFF)—North America's largest film festival dedicated to architecture and design—is coming back to Toronto for another year of great films and insightful discussions! From November 1-4, catch one of their amazing lineup of 20 films, from all over the world. Looking for the full list of films showcased at this year's ADFF: Toronto? See the complete programme on the festival's website!
The TSA is proud to once again be partnering with ADFF: Toronto to bring a series of panel discussions and post-screening Q&As that complement this year's film roster. These panels bring together architects, film-makers, and subject matter experts to further explore the themes of each film and bring them back to our local context here in Toronto.
---
TSA MEMBERS: Get your discounted tickets to all showings at ADFF: Toronto using the discount code found in the TSA Bulletin and on your Member Dashboard! Not a member yet? Membership is open to everyone and you can join here (student memberships are free!).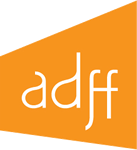 When Saturday, November 4, 5:30 PM
Where TIFF Bell Lightbox, 350 King St W.
Cost $16 General Admission, $14 for TSA Members
Host ADFF