Upcoming Events
UofT School of Cities Talk | Nature, Neighborhoods, Networks & Neurons
12:00 PM – 1:30 PM
Myhal Centre for Engineering Innovation and Entrepreneurship, School of Cities, Suite 853
55 Saint George Street
Toronto, ON M5S 0C9
In this unique talk, "Nature, Neighborhoods, Networks and Neurons: the Relationships Between Brain Functioning and the Environment," Berman explores how cognition and affect can be modulated by different environmental factors (e.g., greenspaces and city size).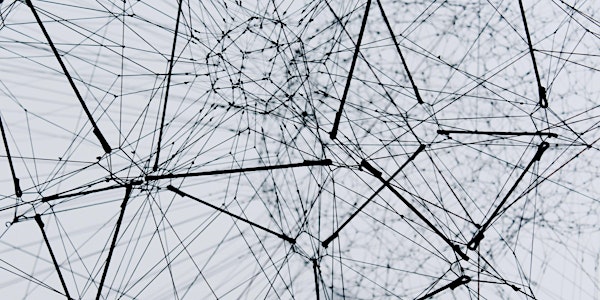 Abstract
Our brains are limited capacity information processing systems, whose performance can be modulated by different environmental factors. In this talk, I will present research examining how different external environments; such as more natural environments, can affect cognitive and affective processing. Using computer vision algorithms we find that perceiving higher curved-edge structure in natural scenes affects expressed thoughts. Using cellphone mobility data we find that increased park usage is related to reduced violent crime. This does not mean that cities are bad for mental health, though, and in fact we find that as cities get larger there is a reduction in depression incidence that we believe is driven by changes in social network size. This work builds off of urban scaling theory and utilizes large datasets from the CDC and Twitter to quantify depression at city scales.
Finally, I will present theory and research for how we can quantify cognitive effort using non-linear brain dynamics, where higher scale-free brain signals in the temporal domain are related to reduced cognitive effort. This biological marker of cognitive effort could then be used to assess how different external environments tax us. This environmental neuroscience approach is multi-scale, spanning many temporal and spatial scales and is multidisciplinary, combining elements of psychology, neuroscience, computer science, engineering and environmental science. With a better understanding of the bidirectional relationships between the environment and neural processing we hope to be able to design environments to improve overall well being.
Bio
Marc G. Berman, Ph.D., Director, Environmental Neuroscience Laboratory
Marc G. Berman is Associate Professor of Psychology, Co-Director of the Masters in Computational Social Science Program, Associate Chair in the Department of Psychology, and Member of the U. Chicago Neuroscience Institute all at the University of Chicago. Marc and his lab are interested in understanding the relationships between individual psychological and neural processing and environmental factors. In his lab, he utilizes brain imaging, behavioral experimentation, computational neuroscience and statistical models to quantify the person, the environment and their interactions. Marc received his B.S.E. in Industrial and Operations Engineering (IOE) from the University of Michigan and his Ph.D. in Psychology and IOE from the University of Michigan. He received post-doctoral training at the University of Toronto's Rotman Research Institute at Baycrest. Before arriving to Chicago he was an Assistant Professor of Psychology at the University of South Carolina.
___________________________________________________________________
*Light lunch and beverages will be provided.