Upcoming Events
Under Gardiner Public Realm Plan Open House
3:00 PM - 7:00 PM
The Bentway Studio, 55 Fort York Blvd (Next to Canoe Landing Park)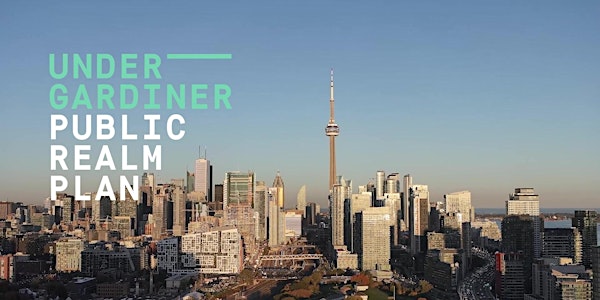 The Bentway & the City of Toronto invite you to an interactive Open House to explore how we are re-imagining the Under Gardiner together.
In partnership with the City of Toronto, The Bentway is developing the Under Gardiner Public Realm Plan (PRP) to outline how the Expressway – from Dufferin to the DVP – can evolve to better serve our city.
Following 8 months of community and stakeholder consultation, we're excited to reveal the Plan's emerging recommendations and opportunities.
Come join us at an interactive drop-in Open House to learn more and share your thoughts!
Open House dates:
Tuesday, January 17, 3:00pm-7:00pm
Tuesday, January 24, 3:00pm-7:00pm
Tuesday, January 31, 3:00pm-7:00pm
Tuesday, February 7, 3:00pm-7:00pm