Upcoming Events
Nov 5 2019
Online Learning /
TSA Tech Series | Mass Timber: The Journey from Forest to Building
6:00 PM - 8:00 PM
Main Hall

1 Spadina Crescent

John H. Daniels Faculty of Architecture, Landscape and Design, University of Toronto
Join us for our last Tech Series lecture of 2019 as we explore mass timber construction – from its responsible sourcing all the way to its design possibilities!
As mass timber construction continues to gain momentum architects, engineers, and the public at large are looking to increase their understanding of all stages of the value chain – from forest management and wood extraction to product manufacturing to design and construction. This desire is driven in large part by the need to ensure that all activities leading up to project completion, from 'seed to beam', are conducted in a responsible and sustainable manner.
With respect to forest management, sourcing products from well-managed forests, and to the extent possible, local manufacturers is an important consideration and provides the foundation for an environmentally and socially responsible approach to building with wood. From an architectural and engineering perspective, understanding the latest approaches to mass timber design and construction is critical to the evolution of the broader sector.
Please join us on November 5, 2019 as our group of experts take us on a comprehensive journey from the forest to the finished building. Presentations will include an overview of Ontario (and Canada's) world-leading sustainable forest management practices, the current status of mass timber wood production in the province and surrounding regions, an overview of the structural and architectural possibilities of mass timber technology, and the systems currently available.
About the Speakers
David BowickDavid is a three-time recipient of the WoodWorks Building the Future engineer award, and has received awards for his work in wood, concrete and architectural steel. Dozens of projects he has worked on have been granted awards in the field of architecture, such as such as the Perimeter Institute for Theoretical Physics and the French River Visitors Centre (both recipients of the Governor General's Award).
Monique KoskiMonique is a Registered Professional Forester with more than 17 years of experience working in Ontario's forestry sector. After 15 years as co-owner and managing partner of Millson Forestry Service, the only full service forestry contractor in Ontario, Monique has recently started a new role as Operations Planning Forester with EACOM Timber Corporation. Monique is a recipient of the Northerntel Productivity, the Innovation and Diversification Nova Award, the NOBA Innovation Award, and the Nova Environmental Award.
Scott JacksonScott is the Director of Indigenous and Stakeholder Relations at Forests Ontario and is responsible for promoting public awareness of Ontario, and Canada's, forest sector including the diversity of values our forests provide, our standing as a world leader in sustainable forest management, and the benefits of wood products. Prior to joining Forests Ontario Scott spent over 15 years conducting forest research and working as natural resource policy analyst.
This lecture is a joint event between the Toronto Society of Architects and Forests Ontario.

---
TSA MEMBERS: TSA members receive free access to the Technical Lecture Series as well as early-bird registration . Please check your latest TSA email for your promo code and register now!
OAA MEMBERS: When registering, please include your full name as registered with the OAA to ensure your certificate of participation is credited properly. Please also include an email address you check frequently to ensure you receive our certificate in a timely manner.
This lecture has been made possible thanks to the generous support of: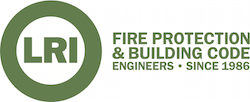 Event space provided by: