Upcoming Events
Apr 11 2018
Online Learning /
Technical Series Lecture: Talent Management / ARCHITECT@WORK
3:00 - 4:30 PM
ARCHITECT@WORK
Enercare Centre - Hall D
100 Princes' Blvd
The 2018 Technical Lecture Series continues with a lecture from Innovia as part of ARCHITECT@WORK Canada!
Please note, you will need to register for ARCHITECT@WORK in order to attend this lecture. Registration is free for architects.
This presentation introduces leadership and talent management best practices and concepts to current and future leaders of architectural, engineering, and design firms. It prepares people for senior positions with knowledge, skills, and tools that will help them lead profitable, competitive firms. This course will help participants realize their ambitions for their careers and their firms. Participants will also be equipped to lead themselves and their teams to achieve heightened design creativity and impact.
At the conclusion of this session, participants should:
Understand principles of talent management specific to AEC firms in terms of recruitment and retention, training and development, and succession planning
Understand how effective talent management and leadership can motivate, increase team morale, and bring out the best in their employees to increase the practice's value
Understand effective leadership styles and behaviors for leaders of architectural practices, and develop an understanding of one's personal leadership style, strengths, and development needs
Understand the need and opportunity for AEC firms to leverage their talent as a competitive advantage
ROWLEY MOSSOP, B.E.S. (Architecture), AOCA, MBA | PRINCIPAL
Rowley leads Innovia by providing clients with the insight and strategy they need to make transformation happen.
He founded Innovia in 2004 after his career as an editorial leader with The National at CBC TV News during the transformation from traditional broadcast journalism to the online media landscape of today. Rowley's background in the disciplines of business, media, design, and architecture informs Innovia's unique approach to the challenges and potential of creative businesses.
Rowley is a Rotman MBA, holds a diploma from the Ontario College of Art and Design, and has a B.E.S. (Architecture) from the University of Waterloo.
---
PLEASE NOTE: You MUST be registered for ARCHITECT@WORK in order to attend this lecture. Registration for ARCHITECT@WORK is free for architects! If you aren't already registered, please use the 5 digit numerical registration code indicated in your latest TSA Bulletin to register for the show through the following link.
TSA MEMBERS: TSA members receive free access to the Technical Lecture Series. Please check your latest TSA email for your promo code.
OAA MEMBERS: When registering, please include your full name as registered with the OAA to ensure your certificate of participation is credited properly. Please also include an email address you check frequently to ensure you receive our certificate in a timely manner.
---
This lecture is part of ARCHITECT@WORK Canada: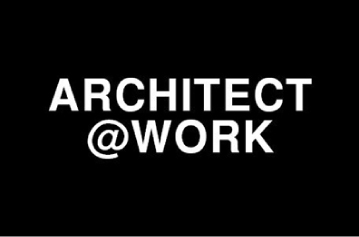 The TSA Technical Lecture Series is generously sponsored by: