Upcoming Events
Sep 17 2019
Online Learning /
Technical Series | Building Leadership: Communication Style and Body-Language
6:00 PM - 7:30 PM
IBI Group
55 St. Clair Avenue West
Unfortunately this event is now at capacity. A waiting list has been started and seats will be released as they become available. 
Technical Series | Building Leadership: Communication Style and Body-Language
This fall the Toronto Society of Architects (TSA) and Building Equality in Architecture Toronto (BEAT) are teaming up to bring you two technical lectures focusing on building leadership through those essential but often elusive soft skills! Our first lecture will take place on September 17 and will focus on communication styles and body-language. The second lecture will take place on October 17 and will center on identifying your work style and how it impacts your ability to make decisions, manage stress and communicate with others.
Communication Style and Body-Language
In this interactive presentation, participants will learn how to put their best selves forward when presenting, using skills to communicate in a style that is transparent, courageous, compelling, persuasive, influential and conversational. Learn how certain common nonverbal behaviors may be steering you away from building and strengthening relationships and develop the most effective skills to win your listeners over to you and your message, engaging them, and inspiring action.
About the Speaker
Mark Bowden is a world-renowned body-language thought-leader and founder of TRUTHPLANE® communication training company, Mark's cutting-edge system of nonverbal communication techniques helps audiences become more confident, collaborative, and credible in their communication. Bowden, renowned trainer to Fortune 500 CEOs and G7 political leaders, demonstrates how perceptions can be completely altered by a simple gesture or action.
This lecture is a joint event between the Toronto Society of Architects and Building Equality in Architecture Toronto

TSA MEMBERS: TSA members receive free access to the Technical Lecture Series as well as early-bird registration. Please check your latest TSA email for your promo code and register now!
OAA MEMBERS: When registering, please include your full name as registered with the OAA to ensure your certificate of participation is credited properly. Please also include an email address you check frequently to ensure you receive our certificate in a timely manner.
This lecture has been made possible thanks to the generous support of: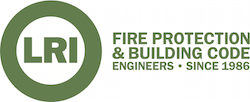 The venue for this lecture has been generously provided by: