Upcoming Events
Oct 17 2019
Online Learning /
Techical Series | Building Leadership: Identifying & Developing your Workstyle
6:00 - 8:00 PM
IBI Group
55 St. Clair Avenue West
This fall the Toronto Society of Architects (TSA) and Building Equality in Architecture Toronto (BEAT) are teaming up to bring you two technical lectures focusing on building leadership through those essential but often elusive soft skills! Our first lecture will take place on September 17 and will focus on communication styles and body-language. The second lecture will take place on October 17 and will center on identifying your work style and how it impacts your ability to make decisions, manage stress and communicate with others.
Lecture Description
As a leader, you are most effective when you develop and leverage your own, unique style. In this engaging session, you will identify your workstyle and learn how it holds you back or helps you to be successful. You will learn practical tips to develop a style that builds strong relationships and minimizes conflict.
Agenda:
Review the 4 types of workstyles
Understand how to flex your style to build strong working relationships
Learn how to best leverage your workstyle to become an authentic leader
About the Speaker
Vanessa Judelman, is the author of the book Mastering Leadership: What it Takes to Lead in Today's Fast Paced World. Prior to starting Mosaic People Development in 2011, Vanessa was in leadership positions in several organizations. Vanessa is passionate about developing leaders who have the tools they need to be happy and productive. For almost two decades, Vanessa has been developing her "secret sauce". She knows that there is a science to developing leaders and has created a proven formula to develop results-oriented leaders who feel empowered and confident to do their job.
This lecture is a joint event between the Toronto Society of Architects and Building Equality in Architecture Toronto
TSA MEMBERS: TSA members receive free access to the Technical Lecture Series as well as early-bird registration. Please check your latest TSA email for your promo code and register now!
OAA MEMBERS: When registering, please include your full name as registered with the OAA to ensure your certificate of participation is credited properly. Please also include an email address you check frequently to ensure you receive our certificate in a timely manner.
This lecture has been made possible thanks to the generous support of: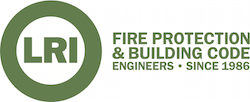 The venue for this lecture has been generously provided by: