Upcoming Events
Urban Affairs Forum: SuperArchitecture
6:00 PM Mix & Mingle, 6:30 PM Forum Begins
Mediatheque (Room 200), Daniels Building
1 Spadina Crescent
The term Superarchitecture refers to designs that do more than minimize harm, but that actively rethink sustainable design to benefit human health and wellbeing, focusing on the positive co-benefits of environmental design. This way of conceptualizing healthy and green buildings invites designers to take advantage of the great impacts buildings have on our moods, relationships, communication, and health to incorporate design strategies that help us heal, augment our physical and mental faculties, and make us even better than we were before.
There is no doubt the challenges of integrating sustainable design into our buildings and cities, and improving our health and wellbeing, are interconnected.Our natural and built environments are an inextricable part of ourselves, and we influence – and are influenced by – a myriad of design decisions that impact the air we breathe, the water we drink, and the homes we live in.
This TSA Urban Affairs Forum presents talks by designers that capture a range of innovative sustainable architectural responses to designing for health, including the intensely local approaches of MASS Design Group, the creation of inspiring 'in between' threshold spaces of porches and courtyards by Montgomery Sisam, and the integration of restorative and regenerative design thinking in ground breaking health care designs from Perkins+Will. Drawing from a recently published issue of Architectural Design Journal, "Design for Health: Therapeutic Approaches to Sustainable Architecture" edited by Terri Peters, this TSA Forum highlights visionary architectural designs that foreground sustainable and health promoting strategies.
Speakers:
OAA MEMBERS: When registering, please include your full name as registered with the OAA to ensure your certificate of participation is credited properly. Please also include an email address you check frequently to ensure you receive our certificate in a timely manner.
---
This lecture has been made possible thanks to the generous support of: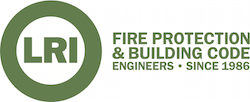 The TSA would like to thank the John H. Daniels Faculty of Architecture, Landscape and Design for providing the venue for this lecture.