Upcoming Events
OAA Webinar Series | Step-by-step Wiidosendiwag: Imbedding Indigenous Perspectives
11:00 AM - 12:30 PM
Online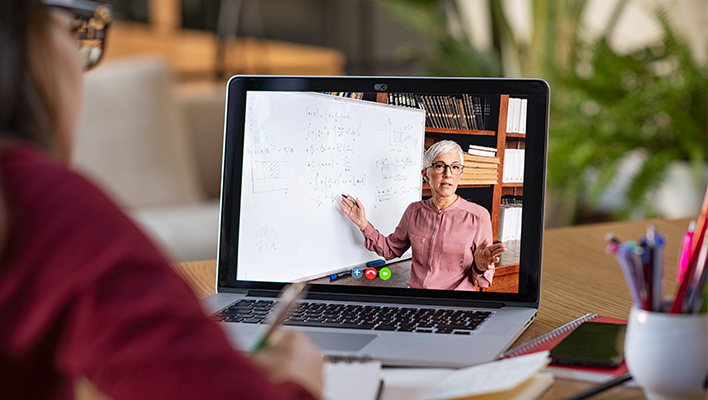 This webinar provides a step-by-step approach to meaningful and effective collaboration with Indigenous entities in shared initiatives.
Invite Indigenous perspectives that enrich our built environment and deepen regional connections;  support Indigenous agency in decisions affecting our territories;   enhance well-being by strengthening long term relationships between people and place.
We will also review the Centennial College A-Block Expansion in Scarborough Ontario which suggests how you can follow a careful process  to imbed Indigenous perspectives early.      A layered spatial narrative honours regional history, celebrates Indigenous presence into the future, and welcomes all cultures.
Learning Objectives: 
1) Honour regional Indigenous protocols and dynamics when undertaking engagement.
2) Strengthen relationships during design that extend through the life of the project.
3) Enrich built environments by reconnecting with knowledge from time immemorial.
4) Enhance wellness by re-establishing connections between people and place.
Speaker:
Eladia Smoke, M.Arch., OAA, OAQ, MAA, MRAIC, LEED®AP
Eladia Smoke is a Principle Architect at Smoke Architecture Inc. KaaSheGaaBaaWeak.   Eladia Smoke is Anishinaabekwe from Obishikokaang. Lac Seul First Nation, with family roots in Alderville First Nation, Winnipeg, and Toronto. Eladia has worked in architecture since 2002, founded Smoke Architecture as principal architect in 2014, teaches as a Master Lecturer at Laurentian's McEwen School of Architecture, and serves as a founding member of RAIC's Indigenous Task Force. Eladia represented Canada at the 2018 Venice Biennale Unceded exhibition as part of an international team of Indigenous designers and architects. Eladia's professional work includes community-based and institutional projects working alongside Indigenous stakeholders, collaborating with First Nation communities, and listening closely to our Elders.
Registration Fee
OAA Members: $0
Non Members: $59 + HST
To register, click here
**Registration closes on July 7 at 11:59 PM**
NOTE:
1) An automatically generated confirmation will be emailed to you (once your registration goes through).
2) Please mark the time and date in your calendar.
3) The OAA will email the Zoom Access Link to you one-day prior.
4) OAA webinars are delivered via Zoom:  Please check this  Zoom Test Link  or speak with your IT Consultant ahead of time,  to ensure your device is compatible with Zoom.     For technical concerns, please see the Zoom links for Technical Requirements and also their Download Centre.
5) Space is limited to 1000:   If you are registered (but cannot attend the webinar), kindly submit a Registration Cancellation Request to OAAContinuingEducation@oaa.on.ca promptly and the OAA will release the spot.