Upcoming Events
OAA Continuing Education Webinar Series | Part 2: Getting Ready for Encapsulated Mass Timber Construction
11:00 AM - 12:30 PM
Online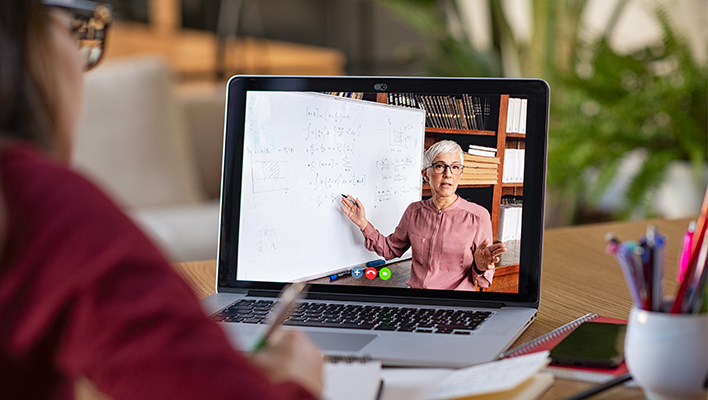 Part 2: Encapsulated Mass Timber Construction (EMTC) up to 12 Storeys: Opportunities Available in Tall Wood Construction
The shift to industrialized construction processes and advancements in mass timber construction has opened greater possibilities in wood building design, including changing regulations to allow for Encapsulated Mass Timber Construction up to 12 storeys.
In March 2022, the National Building Code made significant changes to allow for the construction of Encapsulated Mass Timber Construction (EMTC) up to 12 storeys. Now, provincial regulators across Canada are preparing for similar changes, including the Ontario Building Code, which is anticipated to be released in July 2022.
To prepare for the changes to allow EMTC up to 12 Storeys in the Ontario Building Code, this two-part presentation series will provide a detailed analysis of the changes. It will review the events that led to the changes and the current state of affairs in Canada for tall-wood buildings. Lastly, it will provide a detailed overview of the opportunities presented with the new code regulations and critical considerations to optimize success for designing and constructing mass timber buildings.
Part 2: Encapsulated Mass Timber Construction (EMTC) up to 12 Storeys: Opportunities Available in Tall Wood Construction will examine in detail the regulation changes to allow for EMTC up to 12 Storeys. It will provide an overview of key considerations and opportunities in designing EMTC buildings in Ontario. Lastly, it will discuss social procurement opportunities in mass timber construction to achieve Canada's strategic social, economic and workforce development goals.
Speaker(s): 
Veronica Madonna, OAA, FRAIC, M.Arch., B.E.D.S., B.Arch.Sc.
Veronica Madonna is an Assistant Professor at the RAIC Centre for Architecture at Athabasca University and a practicing architect and founder of Studio Veronica Madonna Architect. She is a Fellow of the Royal Architectural Institute of Canada, licensed in Ontario, and has been recognized nationally and internationally.
Veronica's professional work spans nearly two decades and includes leading innovative and highly sustainable building designs for Universities and Colleges across Canada. Formally a Principal with Moriyama & Teshima Architects, her portfolio of work includes Limberlost Place (formerly known as The Arbour), a Net Zero Carbon Tall Timber project George Brown College and the Honey Bee Research Centre for the Ontario Agricultural College, both highly sustainable projects that received international recognition. Recently, with the Canadian Wood Council and WoodWORKS! program, Veronica contributed to the Canadian Guide to Mid-Rise Wood Construction in Canada.
As an educator, researcher and practitioner, Veronica's focus in architecture include; sustainable design strategies in the built environment, advancements in mass timber construction, and equity in architectural practice and education. She is a member of the Canadian Green Building Council Workforce 2030 Mass Timber Working Group and the Ontario Association of Architects Sustainable Built Environment Committee. She is actively involved in the architectural community, lecturing on current architectural innovations.
Registration Fee:
Licensed OAA Member: $39 + HST
OAA Interns: $29 + HST
Non-Members: $59 + HST