Upcoming Events
OAA Continuing Education Webinar Series: Design in an Uncertain Climate
11:00 AM - 12:30 PM
online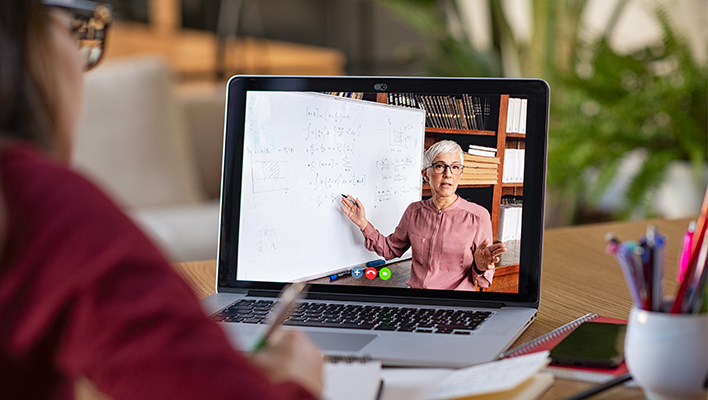 Design in an Uncertain Climate
Despite promises to reduce emissions, the fact is our planet is warming. The UN has recorded 1.1°C of warming and the impact of this heating is already being felt. In Ontario, we've seen extreme weather events causing wildfires and cities to alternately swelter and flood. We, as architects, need to design for the new normal – a world that is 1°C and will be 2°C to 4°C warmer. This talk will not only address how we can design for resiliency in the face of more extreme weather but also how resilience measures can also reduce the carbon emitted during building construction and operation. Creating a win-win, of more resilient buildings that are also climate positive. The focus is on healthcare facilities as these are both critical infrastructure, that must weather the most extreme climatic events, but also as these projects are necessarily carbon-intensive. Even though our thinking on this originated in healthcare facility design, the lessons learned can be implemented widely across varied project types. The presentation, will cover leveraging cutting-edge computer climate models, computational design, and rediscovering age-old approaches that can keep our buildings and communities comfortable and safe in an uncertain climate.
Learning Outcomes:
1. Upon completion of the seminar, participants will be able to describe key factors of a changing climate that impacts architectural design.
2. Upon completion of the seminar, participants will be able to assess risks associated with a changing climate on-site and building design
3. Upon completion of the seminar, participants will be able to recognize architectural design approaches that can make buildings more resilient to extreme weather events
4. Upon completion of the seminar, participants will be able to describe how the case study presented provides a more resilient architectural response to our changing climate.
Speakers:
Peter Duckworth-Pilkington, Architect OAA, LEED AP
Peter has over 25 years of experience gained on projects as diverse as "off-grid" townhouses, to corporate campuses to master planning of entire urban precincts. As project architect or sustainability lead, he has overseen the design of over 20 LEED certified schools, community centres, libraries, high performance sport venues, university buildings, high-rise mixed-use developments. In an attempt to "walk the talk" Peter is a four-season bicycle commuter, and lives in the "green laneway home" he designed for his family. He has also lectured and written widely on the subject of sustainable building.
Jeff Mosher, Lic.Tech.OAA, LEED AP BD+C, EDAC, CPHD
Jeff Mosher is a Licensed Technologist, OAA, LEED and EDAC accredited professional and Certified Passive House Designer with 15 years of industry experience primarily focused on the design and construction of healthcare facilities. Jeff's recent experience with integrated P3 project delivery on some of Ontario's largest healthcare infrastructure projects has given him unique insights into best practices in not just reducing the carbon footprint of our buildings, but in planning for Climate Resiliency to prepare for those changes that may be all but inevitable.