Upcoming Events
DesignTO | In Conversation: Aberrant Architecture and Michael Lee Poy
12:00 PM – 1:00 PM EDT
Online
Join DesignTO for the sixth 'In Conversation' series event with David Chambers and Kevin Haley of Aberrant Architecture, and artist-activist and architect Michael Lee Poy. David, Kevin and Michael will discuss how they weave colour, humor, play and participation into their multidisciplinary approaches to architecture, installations, festivals and public space.
Aberrant Architecture is a multi-award winning collaborative studio of designers, makers and thinkers, founded by David Chambers and Kevin Haley in 2010, based in south London, UK. Their projects, whether interactive architecture, interiors, public art, exhibitions or installations, offer new and unexpected ways of experiencing everyday life. By placing storytelling and research at the heart of their practice, they produce spatial experiences that are both meaningful and beautiful. Taking a participatory approach to their work, they build close relationships with the communities in which they operate to place peoples' needs at the centre of the problems they address and the opportunities they create. They have exhibited at a number of international architecture exhibitions, and their work has been collected by museums across the world. They also held the first-ever architecture residency at the Victoria & Albert Museum.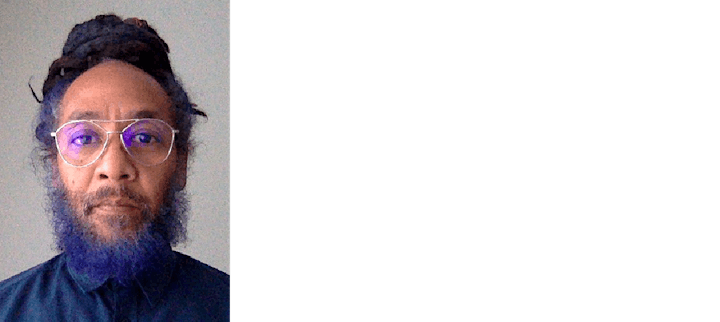 Michael Lee Poy is an Afro-Caribbean artist-activist and architect from Trinidad and Tobago and Canada. His practice and interests are centered on post-colonial Caribbean design and fabrication in the festival arts – especially Carnival. A graduate of Pratt Institute of Technology in architecture (B. Arch) and the Yale Graduate School of Architecture, Environmental Design (MED), Michael aims to use interdisciplinarity to augment the innovative, creative, and collaborative process of design. Michael has been incubating the Moko Jumbie Mas Camp workshops for children aged 7-17. The masquerade (mas) camps were designed and implemented as socially conscious design/build and fabrication/studio/lab workshops. His architectural and design portfolio includes two buildings at The University of the West Indies (UWI), St. Augustine campus and numerous commercial interiors throughout the island of Trinidad and Tobago. He was co-chair of the UWI Ministry of Design: From Cottage Industry to State Enterprise Symposium (2015); and his work has been featured in Caribbean Beat Magazine (2018).
—
'In Conversation' Series
Spotlighting designers from Canada and the UK, DesignTO in partnership with University of the Arts London (UAL) and OCAD University presents a new online series in 2021 called 'In Conversation'. As the title suggests, faculty, students and alumni from UAL and OCAD will be in conversation with each other and industry experts to discuss contemporary issues, research and creation in design.
The ongoing collaboration between UAL and OCAD comes out of dialogue between the two universities, working on common areas of interest such as decolonization and sustainability. Joining UAL and OCAD to present 'In Conversation', DesignTO is a Toronto-based non-profit arts organization that produces Canada's leading and largest annual design festival, showcasing multidisciplinary ways of making and thinking.

Banner image: Aberrant Architecture, Landscape for Play, 2019. Photo: Lukasz Michalak.