Upcoming Events
CCA | An Extended Family: Jamie Jacobs invents the "family room"
4:00 PM
Online via Zoom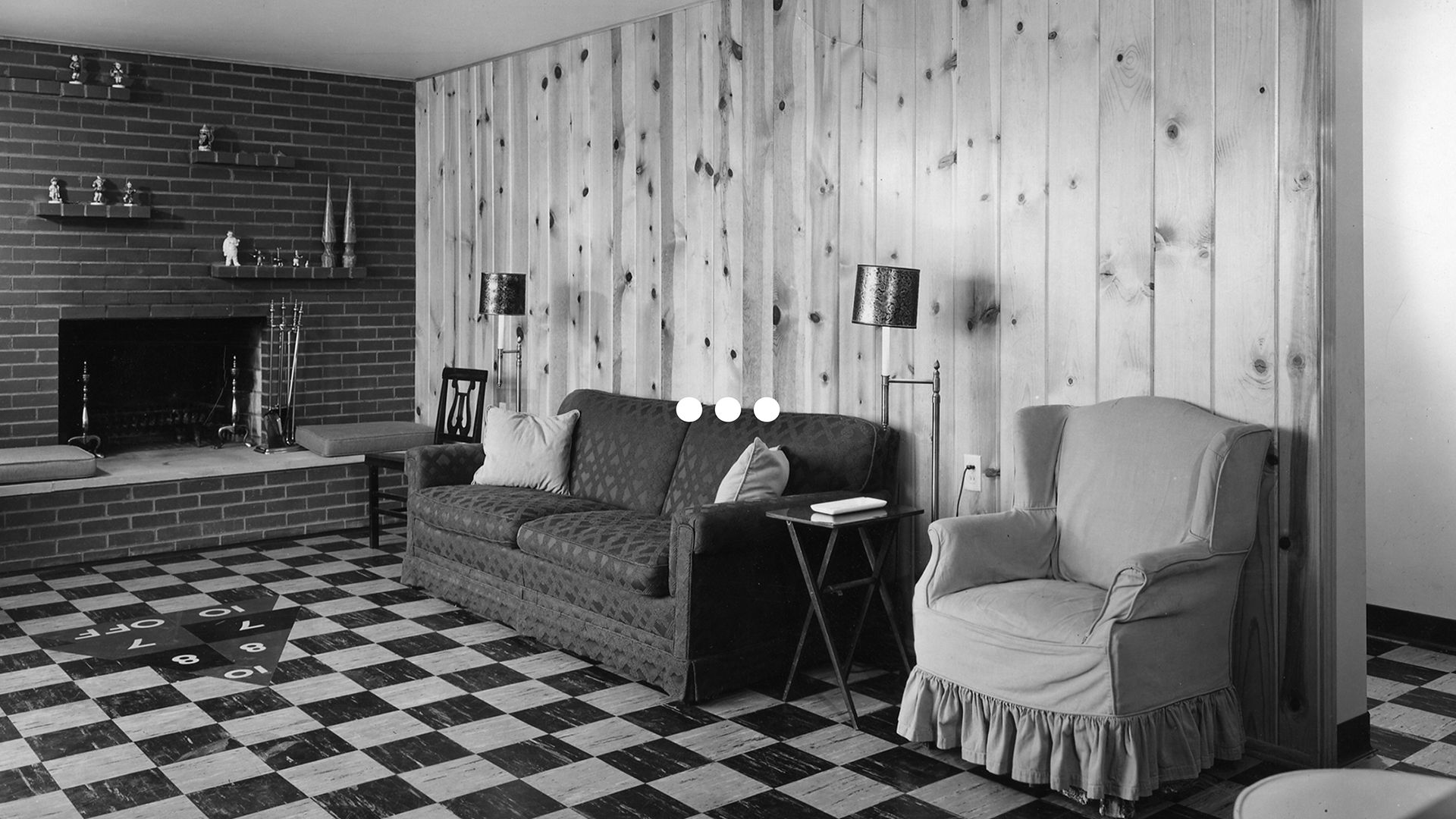 Ryan Homes, Recreation room with asphalt tile floor (with shuffleboard), fireplace, upholstered furniture, paneled walls, and bar, 1960. Ryan Homes Collection, Carnegie Mellon University © NVHomes. Graphic design by Folder Studio.
Architecture is sensitive to social change, particularly when that change is in the foundational norms and myths upon which our society is constructed. Perhaps most notably, historic and ongoing shifts in ideas of the family and pf its importance as a basic social unit can be read through many scales of architecture, from the house to the city. An Extended Family live online lecture series presents historic case studies and moments of key changes in ideas of the family, in relation to emerging types and understandings of families that influence and are expressed in architecture today.
The family room was invented in postwar (1945-1970) America and quickly became a standard feature of the new suburbs, expressing the values of casualness and informality central to the suburban lifestyle. Casual living spaces were believed to be for ideal for (nuclear) family togetherness, catering to a wide range of activities among all ages. Later on, the fully-formed family room helped maturing families with changing needs to live apart within the home, and the family room became a place focused on leisure and the home of the ubiquitous TV. Of course, this "fairly new idea" actually had a long history, but the eventual dominance of casual living in twentieth-century American life places the postwar family room in a different context from its predecessors. The family room both responded to and shaped the mid-twentieth century American family, a tension that still echoes in that spatial culture today.
Jamie Jacobs is central region director for Heritage New Zealand Pouhere Taonga, and the author of Detached America: Building Houses in Postwar Suburbia (2015).
The event is free and open to the public. To register, click here.
This series is part of the CCA's one-year investigation Catching Up with Life.