Upcoming Events
Apr 12 2018
Online Learning /
Technical Series Lecture: New Developments in Building Enclosure Design / ARCHITECT@WORK
11:30 AM - 12:30 PM
ARCHITECT@WORK
Enercare Centre - Hall D
100 Princes' Blvd.
All buildings require a building enclosure, but how much time is spent sweating over the 1:2 details that can make or break a building's performance? A more rigorous understanding of building enclosure control layers and some new developments in the building science industry service offerings can assist architects in designing comprehensive and durable enclosures. This seminar will outline new developments in building enclosure design driven by the transition to a lower carbon construction process, increased energy performance, and code and standard changes.
OAA Continuing Education: Attendees to this lecture will receive a certificate for 1 structured learning hour.
Duncan Rowe, BASc, MEng, P.Eng., LEED® AP BD+C
Duncan's experience includes the design and implementation of many building types, from new construction through to renovation. He also supports RJC nationwide as the sustainable design specialist for building restoration in Ontario.
Practicing for over 10 years, Duncan has provided clients with assessment and rehabilitation plans that meet their unique needs based on his in depth technical understanding of various types of building envelope construction. He is an advisory member to the University of Toronto and Seneca College for Building Science Education. Duncan is an Associate at RJC Engineers and supports the firm nationwide as the Sustainable Design Specialist for building restoration in Ontario.
---
PLEASE NOTE: You MUST be registered for ARCHITECT@WORK in order to attend this lecture. Registration for ARCHITECT@WORK is free for architects! If you aren't already registered, please use the 5 digit numerical registration code indicated in your latest TSA Bulletin to register for the show through the following link.
TSA MEMBERS: TSA members receive free access to the Technical Lecture Series. Please check your latest TSA email for your promo code.
OAA MEMBERS: When registering, please include your full name as registered with the OAA to ensure your certificate of participation is credited properly. Please also include an email address you check frequently to ensure you receive our certificate in a timely manner.
---
This lecture is part of ARCHITECT@WORK Canada: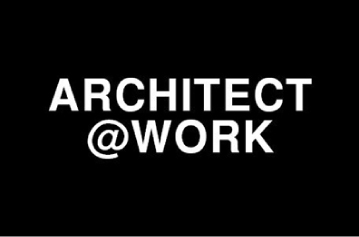 This lecture is generously supported by: