Upcoming Events
Book Launch – The Architecture of Point William. A Laboratory for Living
1:00 PM - 2:00 PM
Online via Zoom
Ed Burtynsky (Photographer)
Kenneth Frampton (Columbia GSAPP)
Scott Norsworthy (Photographer, Daniels Faculty)
Brigitte Shim (Shim-Sutcliffe Architects, Daniels Faculty)
Howard Sutcliffe (Shim-Sutcliffe Architects)
Moderated by Elsa Lam (Canadian Architect)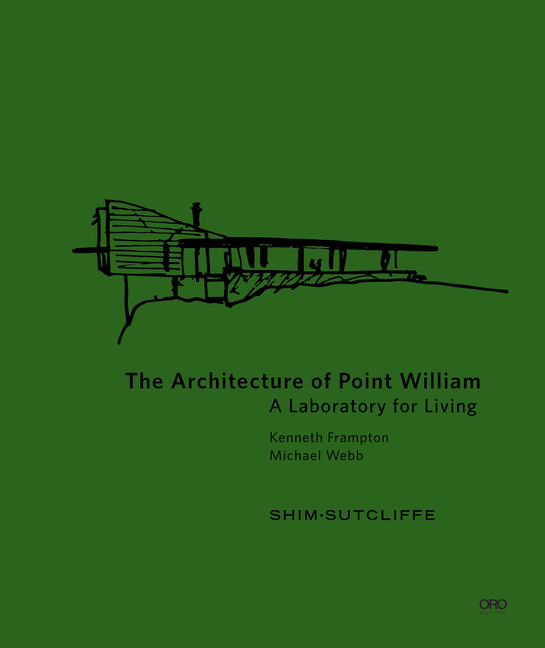 This book The Architecture of Point William. A Laboratory for Living shares Shim-Sutcliffe's significant work at Point William intertwines landscape and architecture with ancient rock and water reshaping and reimagining a site on the Canadian Shield for over two decades. The project is a laboratory for experimentation at many scales of design including the landscape, built form, furniture, lighting and hardware shared in this book through sketches, model photos and photographs. Kenneth Frampton provides an insightful introduction with his own selected sketches framing a way of seeing Point William for the reader. Michael Webb's provocative interview with Brigitte Shim and Howard Sutcliffe describes the evolution of the site. Immersive spaces have been captured by three remarkable photographers Ed Burtynsky, James Dow and Scott Norsworthy.
Click here to pre-order the book.
Ed Burtynsky is an acclaimed photographer based in Toronto and known globally for his large format photographs of devastated landscapes. His work is housed in more than fifty major museums around the world. In 2000, Architecture Magazine commissioned Ed Burtynsky to photograph the Point William Boathouse. Two decades later, Ed Burtynsky was asked to revisited Point William to capture its buildings and landscapes through the seasons.
Kenneth Frampton is the Ware Professor at the Graduate School of Architecture, Planning and Preservation at Columbia University. He has published many seminal books and has been instrumental in shaping our modern discourse on architecture and tectonics. His recent accolades include the 2018 Golden Lion for Lifetime Achievement, Venice Biennale of Architecture. Professor Frampton has visited Point William's buildings under construction and returned to the site on the Canadian Shield upon its completion.
Scott Norsworthy is a talented photographer based in Toronto. He has an undergraduate architecture degrees from McGill University and a graduate degree from the University of Toronto's Daniels Faculty of Architecture, Landscape, and Design. He is a registered architect who has chosen to focussed his creative energies on the art of architectural photograph. His photographs at Point William make a meaningful contribution to the book.
Brigitte Shim is also a principal of Shim-Sutcliffe Architects based in Toronto. Together with her partner Howard Sutcliffe, they are realizing built work in Moscow, Honolulu, Hong Kong and the Toronto region. Brigitte Shim is also a professor at the Daniels Faculty at the University of Toronto teaching a broad range of design studios since 1988. She committed educator who has been an invited visiting professor at Yale, Harvard, Ecole Polytechnique Federal de Lausanne, University of Auckland and other universities.
Howard Sutcliffe is a principal, Shim-Sutcliffe Architects with his partner Brigitte Shim. Shim-Sutcliffe's built work explores the integration and interrelated scales of architecture, landscape, furniture and fittings. To date, Shim and Sutcliffe have received fifteen Governor General's Medals and Awards for Architecture from the Royal Architectural Institute of Canada and an American Institute of Architects National Honor Award along with many other professional accolades for their built work ranging from projects for non-profit groups to public and private clients.
Elsa Lam is the editor-in-chief of Canadian Architect magazine. She was the 2012 winner of the Phyllis Lambert Prize for writing in architecture, awarded for her dissertation at Columbia University, "Wilderness Nation: Building Canada's Railway Landscapes, 1885 – 1929." Elsa studied architecture history at McGill University and architectural design at the University of Waterloo. She is the co-editor of the book Canadian Modern Architecture, 1967 – 2017, co-published by Princeton Architectural Press and Canadian Architect.