Upcoming Events
Architecture & Wellbeing: Designing for Mental Health Care
2:00pm - 3:30pm
Join DesignTO, KPMB and CAMH for a special talk and tour of the Centre for Addiction and Mental Health (CAMH) Queen Street site, with architects Mitchell Hall and Alice Liang, social-environmental psychologist Dr. Celeste Alvaro, and members of KPMB's design team.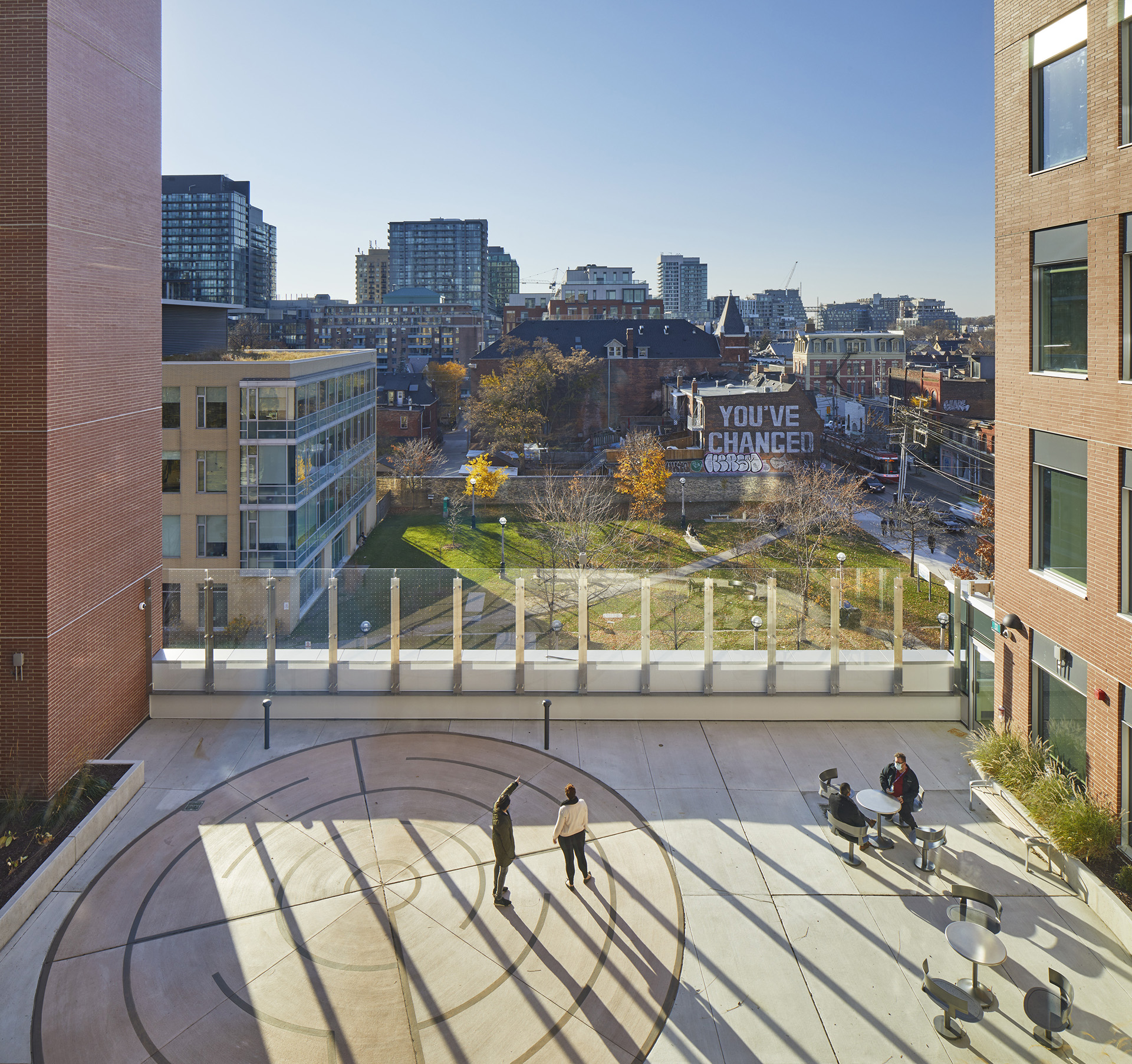 Photo by Tom Arban Photography, courtesy of KPMB.
Held in CAMH's new auditorium with Mitchell Hall, Alice Liang and Dr. Celeste Alvaro, the talk will outline CAMH's history and the phases of its redevelopment, discussing how design both reflects and changes our attitudes about mental health.
The talk is followed by a guided outdoor walking tour of the property, with a focus on two of CAMH's newest buildings (Crisis & Critical Care and McCain Complex Care & Recovery), enhanced green spaces, Therapeutic Art Initiative, Sunshine Garden and social enterprise partnerships.
A certificate for 1.5 hours of OAA ConEd will be issued to registered attendees who request it with their RSVP for the event and attend the event.