Upcoming Events
ACO | Heritage Awards: Special Recognition Award Recipients
5:30 PM
Assembly Hall 1 Colonel Samuel Smith Park Drive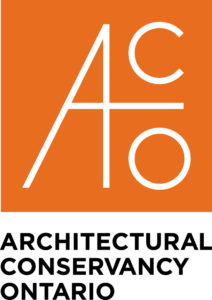 Tickets are now on sale for the 2022 ACO Heritage Awards! After two years of celebrating nominees and recipients online we are returning to an in-person event on Thursday, October 13. Join us at Etobicoke's historic Assembly Hall, built in 1898 and a beautiful example of adaptive reuse.
The Architectural Conservancy of Ontario is the province's principal non-government volunteer organization dedicated to the conservation of built heritage.  Founded in 1933, we remain committed to protecting our rich built and landscape heritage for future generations to enjoy.
ACO's mandate is "through education and advocacy, to encourage the conservation and re-use of structures, districts and landscapes of architectural, historic and cultural significance, to inspire and benefit Ontarians." Over its 87-year history, ACO has helped save hundreds of buildings in communities across Ontario, and raised awareness of the benefits of preserving our community heritage. In addition to the historic value of older buildings, we promote the social, cultural, economic, and environmental benefits of preservation versus demolition.