Upcoming Events
1UP Toronto Conference 2023
9:30 AM - 5:00 PM
Toronto Metropolitan University's School of Urban & Regional Planning 105 Bond Street, Toronto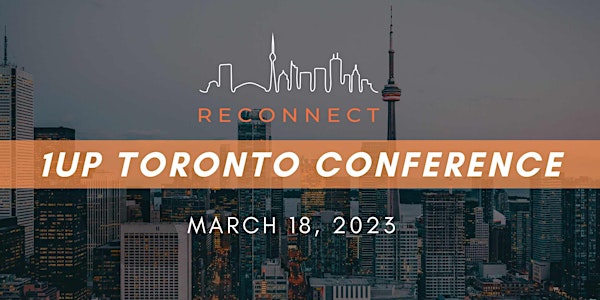 1UP Toronto is a youth conference that brings together secondary school students across the Greater Toronto Area to celebrate and incubate city-building ideas. For the past six years, we have successfully hosted the 1UP Toronto Conference which has brought together over 600 secondary school students from 60 schools across the GTA to learn about urban issues and their role as changemakers. This year, we are organizing our seventh annual conference and we hope you will support us in reaching our objective of equipping teens with the tools and mindset to change the city.
The 2023 conference theme is Reconnect:
How does it feel to finally drop off from a Zoom call and reconnect with the spaces and people around you? Reconnect is a dialogue between youth and city builders about how we renew our relationships with the land, transform existing spaces, and reimagine our transportation systems for a world that is entirely different from what we knew before. We will explore whether the changes we see in our towns and cities today are just a blip on the radar or the beginning of something more permanent. We will navigate what youth's role as citizens is now and can be in this new future.
Co-hosted by Urban Minds and Plan Bold, the conference will take place on Saturday, March 18, 2023 from 9:30 AM to 5 PM.
As part of the conference, the Design Jam is a four-hour student design competition for a real-life urban challenge related to the conference theme. Students are assigned into teams to develop a creative solution for a case challenge provided by our Design Jam Partner.
We are inviting youth organizations, councils, and schools to participate in the conference as we believe this would be a great opportunity for you to share with your youth network to continue building their interest and knowledge in city building.