Upcoming Events
1UP Connect Webinars: Real Estate Development and Inclusive Cities
8:00 PM - 9:00 PM
Online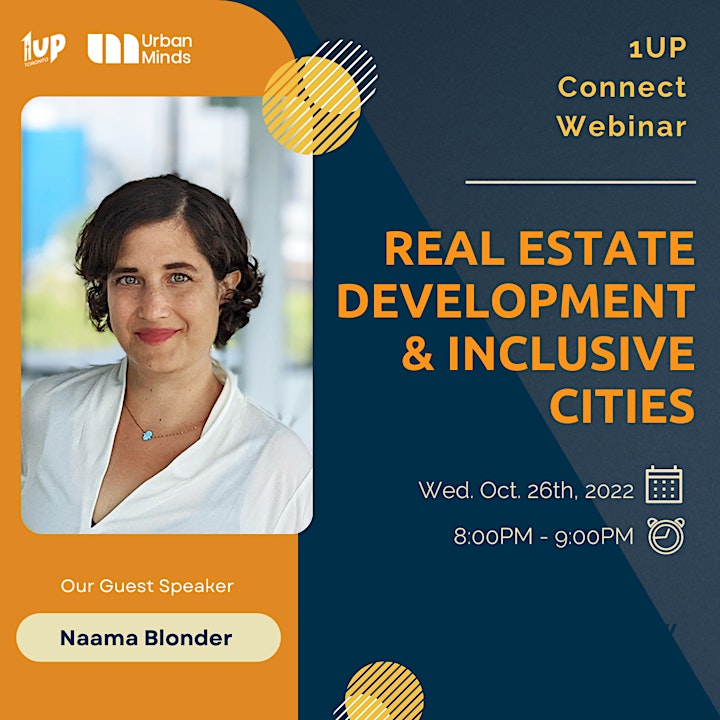 Join 1UP Toronto's First Connect Webinar of the year!
Our first webinar focuses on real estate development and inclusive cities with guest speaker Naama Blonder.
Naama is the co-founder of Smart Density and has a bold vision of changing what good housing can and should look like in a growing city like Toronto. She is an award-winning architect that combines principles from architecture, urban design and urban planning to increase understanding of how cities can address inclusive neighbourhoods and housing affordability.
What's happening
An introduction to real estate development and inclusive cities
Fun and interactive activity
Time for questions
What do I need to know or bring?
Just an open mind to learn! No experience is required. Sign up on your own or with a friend (please have them register here too).